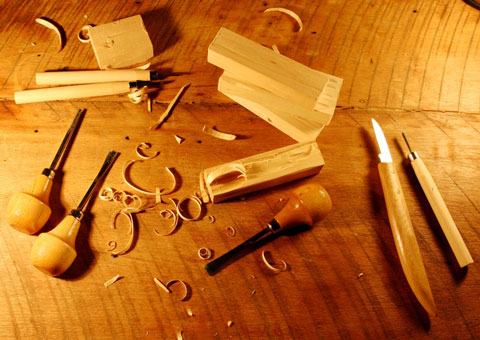 Last year I came across the
One Word Challenge
-- a word that encapsulates how you want to live and who you want to be. For 2012 my word was
Filter
.
I am having a bit of a time pinpointing a word for 2013. There are a lot of words percolating within me: Gratitude. Easy. Time. Mindful. Breathe.Willingness. Capacity. Transition. Remember.
All good words, all words that would do me good as a point of focus. All words I will be mindful of as I navigate 2013. However, the word for me this year is Carve.
Carve time for family. For friends. For my profession/right livelihood. For me.
I recently took a wood carving class. It was a fun thing for me to do, as well as an important creative outlet.
It was difficult, though, as it removed me from my comfort zone. I am a big advocate of Malcom Gladwell and his referencing of the 10,000 Hour Rule. School counseling is like the back of my hand. Wood carving, on the other hand, is something where I am a true rookie. I have logged about 40 hours. 10,000 is a long way away. So, I hope to continue to practice the art of carving. I believe it will be a valuable tool for me to be nurturing and understanding to those I encounter on their own journey toward Mastery.
I need to be mindful to Carve out time for my kids. They are seven and have entered the stage of their lives where they are involved with lots of activities: soccer, ballet, art, swimming, and on and on. It can be a hectic schedule. It seems as if my kids were just born and here they are becoming their own people. I am so very proud, but I still need to Carve a space for just me and them where there are no outside distractions.
And my wife! So much of our time is devoted to being Parents and Educators. It can be exhausting. I definitely need to Carve out more Date Nights with her.
Professionally, there are times when I am assigned a not so desirable task. I will strive to use this less then ideal situation and Carve it into something workable and to which I can take ownership.
I need to Carve time for myself, too. I am not much good to others in my life, professionally or personally, if I lose sight of this. So, it will be important to Carve a niche just for me.
I like the word Carve because it reminds me to be an active participant in life. Sometimes, a mindset develops that stuff happens to you. I suppose stuff does happen to you, however, it is how I respond to the stuff that matters. Mostly, it will mean making space for that which matters most to me and whittling away that which is an impediment. I hope to do a lot of Carving this year to positive, healthy results.
If you have not picked a word for 2013 I encourage you to give it a try. Here are a few folks from my PLN who did--
Jeff Delp
,
Lyn Hilt
,
Ann Ottmar
, and
Celina Brennan
. Click on their names to see their word. Perhaps, by reading about their Word for 2013 they can serve to jump start and inspire you. Add your Word to the comments below.
I wish you well for 2013.